Editor's Ramblings
High-End Multimedia Phones in Industry.
by Naeem Ismat (Guest Contributor) | January, 2007
---
Happy New Year and welcome back to another issue of

Automation

Media

's

Ramblings.

New Year's Toast: May all our troubles in the coming year be as short as our New Year's resolutions.

I just finished reading Jim Pinto's interesting comments on Apple iPhone - Another Winner. He wrote "Take a look around you and see what people are doing with their cell phones". He just mentioned fun stuff only. But I was thinking about many techies who are using these gadgets smartly in industry and life has become easy for them. Lots of guys are using these gadgets in "outside CEO's world" and fun world too. Human's this discovery in technology has created flexibility and ease in life of technologist and engineer.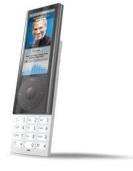 Checkout, how Longwatch is using these gadgets for sending event clips (video alarms) to SCADA software and on the cell of engineers or operators from remote site. Now sitting at home, without connecting to office server, they can see what happened on remote site or on plant floor through same cell/pda which they are using for personal life. Now, you are able to enjoy and work at the same time. Thanks to these smart phone, industry is saving cost and resources, and Industry people can decide whether they need to send technician or security person on remotes site just by using these smart tools. These guys are now getting direct video/voice "Event" triggered clips in their PDAs/cells. Sending events clips on your cell phone is an awesome concept.
Similarly many customers who are using Win911 alarming software, "acknowledging alarms" from cell phones, does not matter where you are, either on road or on beach. Many in industry are using these non industrial PDAs to access SCADA software displays and monitoring process variables with MS Terminal Server session through PDA. In past, industry has no choice, except to buy expensive industrial hand held terminals which always had range limitations….. but now you can run web based industrial application's Client of almost all vendors through Internet Explorer e.g. GE's Portal (RTIP), all you need internet connection. Now things are easy and choice of better manageable due to these type smarty phone. Sometime I try to visualize future version of industrial environment with these wireless gadgets and wonder about race between venders to bring "small size" and "bundle of features". When I see my Black Berry Pearl and features, but size is like a cell phone, and think where it will end up…… If you've had your eye on the black berry almost 2 years ago, that feels a brick in pocket as compare to this pearl.
So, iPhone which combines three products, a mobile phone, a breakthrough Internet communications device with desktop-class email, web browsing, maps, and searching and also a widescreen iPod with touch controls.......and all this into ONE small and lightweight handheld device....COOL!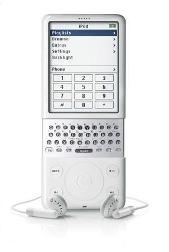 Until next time,

Naeem Ismat

Naeem@AutomationMedia.com

Automation

Media

.com
Popular Editor's Ramplings